About Toronto
"Toronto is the 5th-largest city in North America after Mexico City, Los Angeles, New York, and Chicago" [fr. TourismToronto.com factfile 040615]
The population of the Greater Toronto in the 2016 census was 5,928,040 and increase from the 2011 census figure of 5,583,064 (www12.statcan.gc.ca/

see also www.toronto.ca
The Greater Toronto Area (GTA) grew by 6.2% between 2011 and 2016, setting its population at almost 5.9 million, according to Statistics Canada figures.
---
TOURISM INFORMATION FOR TORONTO
About Tourism Toronto www.torontotourism.com

"Tourism Toronto is the official destination-marketing organization for Toronto's tourism industry. Tourism Toronto focuses on promoting and selling the greater Toronto region as a remarkable destination for tourists, convention delegates and business travelers. Officially operating as a not-for-profit agency, Tourism Toronto has more than 700 members and is a partnership of public and private sectors." [quote website 04.06.15]
see city hall square lit up for winter ice skating - photo by Asian chinese visiting students fr. Taiwan and BC
See also www.ontariotravel.net/en/explore/greater-toronto-area Things to do in the Greater Toronto Area (GTA)
---
Toronto City Hall - Municipal Government Services
www.city.toronto.on.ca official web site of the City of Toronto Site has four major sections | Living in Toronto | Doing Business in Toronto | Visiting Toronto | Accessing City Hall |
---
Canada Immigration to Toronto, Ontario
Do you want help to immigrate to Canada and settle in Toronto?
Mary Keyork, LLB, LLM
Immigration, Citizenship and Refugee Lawyer, fluent in English, French and Armenian; also has conversational abilities in Spanish.
Services include - assistance with:
· Permanent Residence
· Stopping Deportation
· Official Documents
· Citizenship
· Temporary Status
Contesting a Negative Decision
Spousal Sponsorship Appeal
Family Sponsorship Appeal
Residency Obligation Appeal
Removal Order Appeal
Admissibility Hearing
Detention Review
Federal Court Judicial Review
Toronto Office
5000 Yonge St
#1901,
Toronto, ON
Canada, M2N 7E9
Phone: 416-479-3632
Toll Free: 1-855-281-5500
Fax: 1-800-450-8641
website: www.keyorkimmigrationlaw.com
Do you want help to immigrate to Canada and settle in Montreal?
Montreal Office
4485 St-Denis,
Suite 212
Montreal, QC,
Canada H2J 2L2 m
Toll Free: 1-855-281-5500

website: www.keyorkimmigrationlaw.com
---
Toronto GTA and Central Ontario is now served by the Better Business Bureau of Kitchener, ON www.bbb.org/kitchener

see also Consumer Protection Ontario Government Info. www.ontario.ca/consumers/consumer-protection-ontario
---
"As a member of Toronto's chamber of commerce and World Trade Centre, you can contribute to our advocacy positions to government, benefit from our networking opportunities, business information, compensation reports, and meetings, golf, wedding and restaurant facilities. "

"The Toronto Board of Trade provides an array of business related information services" see https://www.bot.com/Services/DevelopYourBusiness.aspx
MenuPages/business.asp
[quote from website www.bot.com 2015.09.26 ]
Ontario Chamber of Commerce www.occ.on.ca
"OCC The Ontario chamber of Commerce (OCC) represents over 57,000 business through 160 local Chambers of Commerce and Boards of Trade, and has been Ontario's business advocate since 1911. Its advocacy and policy initiatives focus on six areas key to the economic well-being of the province: health; education; energy; finance 7amp; taxation; transportation &amp infrastructure; and border issues."
Contact: Ontario Chamber of Commerce,
180 Dundas Street West,
Suite 505,
Toronto, Ontario M5G 1Z8 Canada
Phone: (416) 482-5222 Email: info@occ.on.ca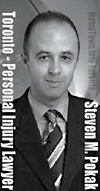 Provincial Offenses Courts Managed by City of Toronto

see the city's Toronto Court Services - Frequently Asked Questions web site
www.city.toronto.on.ca/court_services/faq.htm e.g. Question: "What are Provincial Offenses?" Answer: "Minor offences that include:

speeding, careless driving, or not wearing your seat belt - Highway Traffic Act
failing to surrender your insurance card or possessing a false or invalid insurance card - Compulsory Automobile Insurance Act
being intoxicated in a public place or selling alcohol to a minor - Liquor Licence Act
entering prohibited premises or failing to leave premises after being directed not to do so - Trespass to Property Act
Occupational Health and Safety and Ministry of Environment violations
noise, taxi and animal care by-laws - City by-laws
Provincial Courts in Toronto
A list of Ontario Court Addresses sorted by city and region is available from the Ontario Ministry of the Attorney General web site
www.attorneygeneral.jus.gov.on.ca/ english/courts/Court_Addresses/ [fr. web site 2015.09.26 ]
---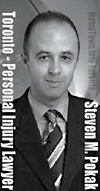 Go to our Metro Toronto Directory of lawyers and law firms showing their different "specialty practice" areas of experience.
see also
Ontario Women's Justice Network www.owjn.org

"The Ontario Women's Justice Network (OWJN) is METRAC's legal information website. We do not give legal advice. OWJN tries to help survivors of violence and their supporters better understand legal rights in Ontario. The website offers accessible legal information in a way that reflects the diverse experiences and realities of women. OWJN contains information on relevant legal issues, including written law (legislation) and case law (court decisions). OWJN is a project of the non-profit organization METRAC Action on Violence.www.metrac.org " [quote from www.owjn.org 2015.09.26 ]
---
www.torontorealestateboard.com
---
MOVING TO BRITISH COLUMBIA? LOOKING FOR AN EXPERIENCED REALTOR?
Moving to Victoria BC? Consider realtor Lucy Richardson with Re/MAX Camosun Realty
Moving to Vancouver BC? Consider realtors Arthur Gee / Rosy Yung with Coldwell Bankeralty Premier Realty in Kerrisdale
---
http://www.caasco.com/About-Us/Contact-Us/Locations.aspx TheCanadian Automobile Association (CAA) South Central Ontario

Clikc on above link to CAA South Central Ontario, to website location of offices that service the rgion including the GTA Toronto area - "...is a not for profit federation of five autonomous auto clubs representing 1.8 million Ontario motorists and their families. We strive for safe, clean, cost-effective mobility, and ensure our members' concerns are being represented to the provincial government" [quote fr website 040615]

Toronto Airports Authority
www.gtaa.com

"The Greater Toronto Airports Authority operates Toronto's Pearson Airport
www.torontopearson.comas a leading international gateway" [quote website 2015.09.26
Air Canada
Tel: 1-888-247-2262 (toll free)
Tel: 765-8777 (local flight info)


WestJet
Tel: 1-800-538-5696 (reservations)
Tel: 491-5600 (local flight info)



Bus Lines

Grey Hound Bus
Tel: 1-800-661-8747



Automobile Association Emergency Road Services

Tel: 1-800-222-4357



Environment Canada www.weatheroffice.ec.gc.ca
fee based phone service with forecaster "Weather one-on-one"
phone 1-900-565-5555


---
Toronto Hospitals and Research Insitutes used by Faculty of Medicine , University of Toronto
---
Aji Sai - Japanese sushi restaurant, established 1998 [visited 2005.02 by DC].
" Was pretty good but had to wait 25 minutes for a table. So reservations are necessary. ... it's kind of close quarters so you end up sitting really close to other people.... it's almost like they're at the same table."
Web Site: www.ajisai.ca

Fred's Not Here
listing-link deleted - service & food mediocre for our reviewers on 2nd visit
D. C., Toronto food scout 2005.02.04

Hot House Restaurant & Bar
pasta, pizza & vino at 35 Church St., Toronto
www.hothouserestaurant.com est. 1994
Indian Flavour
"Toronto Indian Restaurant - downtown indian food buffet and a la carte with a touch of class" quote fr. web site
www.fabuloussavings.com/indianflavour
MASA SUSHI
South of Yonge Bloor
15 Charles St. E.
Toronto, ON (Comfort Inn)
TEL: 416-920-3388
Website: www.masarestaurant.ca/

[former location of Shintori, Japanese Restaurant - above updated by D.C. 2007.03.05]

Marche Movenpick (BCE Place)
"...inventive market-style restaurant offers gourmet international delights that will stop you in your tracks. Take a tray (or basket if you're planning to take out) and load up with freshly squeezed juices, prepared salads, homemade soups, Swiss or Italian sandwiches, Indonesian specialties, and entrees like meatballs paprika or salmon steaks on a bed of curry rice." [quote from profile at Toronto.com click for more info - quote 041202]
161 Bay St.
Toronto, ON M5J2S1
Phone: (416) 366-8986
The Marlowe Bar and Restaurant
558 College St.
Toronto, ON M6B 1G1
Tel: 416.963.2229
phone for reservations anytime 7 days a week
Website: www.themarlowe.ca
Ten-Ichi Japanese Restaurant
4810 Sheppard Ave East
Scarborough, Ontario
Phone: (416) 297-5787

Windfields
801 York Mills Rd.
Toronto, Ontario
[North York]
M3B 1X7
Phone: 416.445.1630
Outback Steakhouse
801 Dixon Road
Toronto, Ontario
Phone: (416) 679-2925
[go to listings at www.foodinc.ca Toronto restaurants]
Tuscany Cafe
45 Baldwin St.
Toronto, ON
Phone: (416) 971-4432
[above list of restaurants-cafes are personal favorites suggested/tried by Deborah C. & friends
]
NB. Looking for Downtown Vancouver Restaurants-Cafes? See list of recommendations by Metrotown.info special librarians
---
| Weather | MetroTown.info |
Community Events
www.torontochinesepageant.com Miss Chinese (Toronto) Pageant
Sponsored in part by Fairchild Television providing Chinese cable TV and AM-FM radio services in Toronto-Ontario and Vancovuer-BC